SALT LAKE CITY's SKI RESORTS

Utah Ski Resorts

Ski Schools, Learn To Ski & Snowboard

Length of Season, Opening & Closing Dates

Discount Lift Tickets

Where To Rent Skis, Snowboards & Gear

New Ski & Snowboard Equiptment - Utah Ski Shops

Alta & Snowbirds Ski Report & Snow Totals

Utah Canyon Closure Warnings Emailed or Text To You Free!




SALT LAKE CITY LODGING OPTIONS





Alta Ski Resort Lodging

Snowbird Resort Lodging

Brighton & Solitude Ski Lodging

Salt Lake Ski Lodging Close to All 7 Resorts

Salt Lake City Vacation Rentals - Homes - Condos

Salt Lake City Hotels

Bed & Breakfast Lodging

The Warning Signs of Travel Fraud
TRANSPORTATION

Shuttles & Transportation

Utah Car Rental Agencies

Driving Instructions From Salt Lake City's Airport To Park City & Utah's Ski Resorts

Shuttles, Ground Transportation From Salt Lake's Airport to Park City

Salt Lake International Airport Shuttles To Alta & Snowbird

Airlines Servicing Salt Lake City

Ski Bus to Alta & Snowbird Ski Resorts

Daily Ski Report & Snow Totals

Why Ski Utah? An Overview

Planning a Salt Lake City Ski Vacation
TO SEE & DO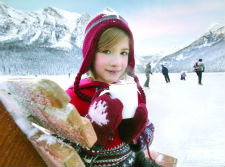 So much to do in Salt Lake!

Ice Skating

Snowmobile Rentals and Tours Throughout Utah

Salt Lake's Travel Planner

Salt Lake's Dining Guide

Salt Lake City Bars - Nightlife

Top Ranked Sports Bars

Sightseeing, Attractions Salt Lake

Shopping Salt Lake

Salt Lake's Olympic Oval

Ski in the Morning / Golf in the Afternoon
PARK CITY INFO

Park City Lodging, Vacation Rentals

Park City Hotels

Sundance Film Festival Lodging

Shuttles, Transportation to Park City

Discount Lift Ticket Info

Cross Country Ski Areas Throughout Utah

Discount Lodging Specials & Deals

Park City's Olympic Park

Park City Vacation Planner

Food Shopping & Baby Sitting

Park City Child Care

Park City Hot Air Balloons

Park City Sleigh Rides

Area Maps

Park City's Daily Ski Report & Snow Totals

Utah Canyon Closure Warnings Emailed or Text To You Free!



Free Utah Travel Coupons, Specials, Deals


Facebook Fans receive notifications about Lodging Deals, Our Member's Offers, What's Happening Around Town & Even Restaurant Specials...





__ Google Page Translate __









Contact the Ski Salt Lake Team





"The Greatest Snow on Earth" Areaguide To Skiing Salt Lake City Utah. Salt Lake City's Wasatch Mountains are home to 6 world-class ski resorts, all within 30 to 45 minutes from the Salt Lake Valley. An abundance of beautiful sunny days, various terrains to suit everyone's needs, and quick access up the canyons, makes "Skiing Salt Lake" a very wise choice for your next ski vacation!

Whether it's your first Utah Ski Vacation or your 10th, we provide the planning tools to make your ski vacation a seamless and unforgettable experience.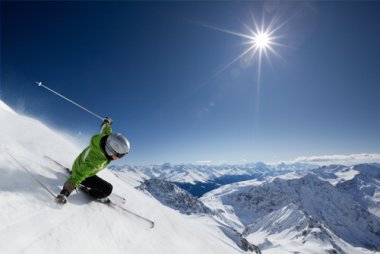 ________________________________________




"Oooohhh.....The Powder"
Imagine gliding down a mountain in waist-deep, fluffy, dry powder. That's Salt Lake Skiing! This isn't Vail or Tahoe with the high prices, this is simply stated "Stunning & Affordable".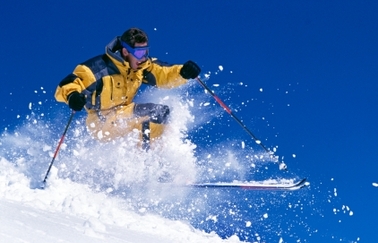 Why is Utahs Snow So Light?
The secret to Utah's unique snow is in the huge lake and its closeness to our mountain range. Storms suck up moisture as they pass over the nearby Great Salt Lake and is dropped on Salt Lake's Mountains just miles away. The light powder snow, thanks to the lakes salinity, falls en masse ( appx. 500 inches per year ) upon Alta, Brighton, Snowbird and Solitude Ski Resorts creating some of the best powder skiing and snowboarding in the world. Park City's Ski Resorts also benefit from this lake effect snow but not to the effect that the Salt Lake Ski Resorts do.









After your first visit, you'll say "There's nothing quite like a ski vacation at either Snowbird or Alta ski areas, with some of the driest, deepest powder found anywhere". Both resorts are up Little Cottonwood Canyon which is serviced by UTA buses. There are pickup locations throughout the city, but for complete flexibility your best bet would be to rent a car.

Alta is the ultimate skiers' ski mountain! It's a big, fun, no-frills resort with spectacular scenery, breathtaking runs and air so crisp, just drawing a breath becomes a novel experience. With over 2,200 acres of skiable terrain and a vertical drop of 2,020 feet, Alta offers plenty of excitement for advanced and expert skiers. And lift tickets may well be one of the last great bargains anywhere. For the 2016 ski season, an adult full day ticket (9:15 a.m. to 4:30 p.m. daily) cost just $89. Discounted lift tickets cost $83. Alta may not, however, be the best choice for beginners. At least 75 percent of this spectacular terrain, located in the Wasatch-Cache National Forest, is rated intermediate or expert. And snowboarders should note that Alta is one of the last major resorts in the world to deny access to snowboarders.

For familes and resort aficionados, Snowbird, located adjacent to Alta, may be the better choice. With even more terrain than Alta, Snowbird also offers luxuries missing at Alta, such as shops, sophisticated restaurants and expensive lodging. With a vertical drop of 3,000 feet, a peak elevation of 11,000 feet and more than 500 inches of annual snowfall covering 2,000 acres of skiable terrain, it's almost impossible to run out of new trails to try at Snowbird. Adult lift tickets, by chair or tram are $95 for the 2016 ski season. Discounted lift tickets cost $76. 2 Out Of 5 Days Passes to Snowbird $47.00 Discount. $ 196.00 at the resort or only $ 149.00 here. Discounted



There are many reasons why we hosted the Winter Olympics in 2002, but the # 1 reason is: Utah is simply spectacular for winter sports.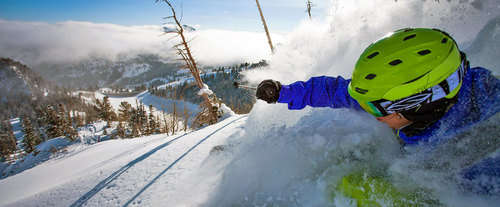 These pages were created to make it easy for you to find everything you may need to enjoy your Salt Lake City Ski Vacation! From links to the 6 ski resorts to lodging facilities in each area and how to buy discounted ski lift tickets. You can click away on these pages to your hearts content! Once you do, you have the option to request to have Free Lodging Brochures & Info be sent to you on one or all of the properties that we invited to showcase, or even print free coupons with actual lodging discount certificates to save you money on your trip! We take pride in helping our visitors find the right accommodations that suit their needs! If you are going to rent skis, rent them in the city, it's way cheaper! Snowboard & Ski Rentals - Save 25%.

Ski Salt Lake, Utah Ski Vacations, skiing salt lake city, Salt Lake City Ski Lodging, Ski Utah, Utah Skiing, Utah Vacations, Salt Lake City Visitor, Utah Travel, Salt Lake City Utah Ski Accommodations, Utah Ski Lodging, Salt Lake City Ski Resorts, Salt Lake Snow, Skiing in Utah, Bed and Breakfasts in Utah, Park City Utah, Park City Ski Resorts, Park City Vacations, Ski Utah, Park City Ski Lodging



Discount Lodging Specials & Coupons... Save $$$ - Free Discounts




Contact the Ski Salt Lake Team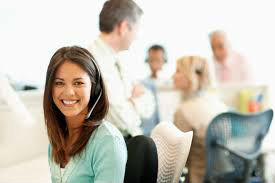 Enjoy this Area Guide To Skiing Salt Lake City, and we hope your visit to Salt Lake City or Park City, Utah will be your best ski vacation ever!

Since 1999 our goal has been to help you plan your ski vacation with our Official Ski Salt Lake website for ski resorts, hotels, lodging rentals, snow conditions and so much more. With our Ski Salt Lake Winter Planner at your disposal, rest assured that we constantly update our Ski Guide and provide up-to-date reviews of our members services throughout Salt Lake City.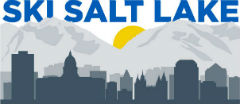 Copyright: Salt Lake City Utah's Ski Source 2016 Ski Salt Lake.com



Visitors