It's , Welcome to Ski Salt Lake's Official Online Edition. Providing the planning tools to make your Salt Lake winter vacation a seamless and unforgettable experience. Up-to-date information on our ski resorts, hotels, restaurants, discount lift tickets, equipment rentals, insider tips and so much more.






Our Salt Lake Area Ski Resorts -





Snowbird Ski Resort Has Closed!
Snowbird Ski Resort stays open the longest each year!
Snowbird Ski Resort - Official Website


Alta Ski Resort Has Closed!
The First Day of the 2019-20 Season is Anticipated to be November 23rd
The ski area is "just for skiers". It is one of three areas in the United States that does not allow snowboarding.
Alta Ski Resort - Official Website


Brighton Ski Resort Has Closed!
Brighton Ski Resort - Official Website


Solitude Ski Resort Has Closed!
Solitude Mountain Ski Resort - Official Website





Park City Ski Resorts, Opening & Closing Dates




Deer Valley Has Closed!
Deer Valley Ski Resort - Official Website


Park City Mountain Resort Is Now Closed!
Park City Mountain Resort - Official Website

The Canyons Ski Resort is now a part of Park City Mountain Resort
Park City Mountain Resort - Official Website


Sundance Resort Has Closed!
Nestled at the base of Utah's 12,000-foot Mt. Timpanogos, Sundance is a 6,000-acre destination resort, dedicated to maintaining the balance of art, nature and community.
Sundance Resort - Official Website





Northern Utah Resorts




Beaver Mountain Has Closed!
Family owned, family operated, family oriented. Beaver Mountain knows families and promises to give you one of the best skiing experiences around. This intimate mountain resort, located just 27 miles east of Logan, Utah, has been family owned and operated since 1939.
Beaver Mountain Resort - Official Website


Powder Mountain Resort Has Closed!
Powder Mountain has consistently earned top ratings for Value and Snow Quality in the SKI magazine reader survey. Don't tell the locals since they are still convinced this is their own private playground. "Pow Mow" is becoming the "world's best known secret spot".
Powder Mountain Resort - Official Website



Snowbasin Has Closed!
Snowbasin is known for almost endless and diverse terrain. You will find meticulously manicured groomers, fresh powder fields days after a storm, endless views and surprisingly short lift lines.
Snowbasin Ski Resort - Official Website


Nordic Valley Resort Has Closed!
Nordic Valley is your family fun headquarters! The Nordic Valley Utah Learning Center and Kids Zone offers convenience and quality instruction for parents wanting to drop off their children for ski or snowboard lessons and programs in a safe environment.
Nordic Valley Ski Resort - Official Website


Cherry Peak Resort Has Closed!
Cherry Peak Ski Resort - Official Website
Cherry Peak is located 15 miles from Logan and will offer many options including night skiing.





Southern Utah Resorts




Brian Head Has Closed!
Brian Head Resort - Official Website
A family Mecca located in the scenic mountains of southern Utah that boasts incredible powder and consistently excellent conditions in a relaxed, family atmosphere. 360 inches of powder and 650 acres, Brian Head Resort all but guarantees you'll find your own stash.


Eagle Point Resort is Now Closed
official website
Located in Beaver Utah, 3 1/2 hours south of Salt Lake City. 3 1/2 hours north of Las Vegas.





Lofty Peaks Snowmobile Rentals & Tours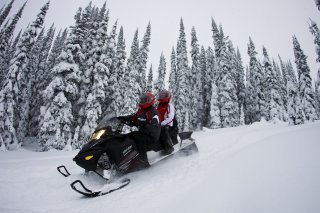 Lofty Peaks Snowmobile Rentals & Tours. 2 Locations, above Park City & at Snowbird. Utah's Oldest, Largest and Still the Best! New snowmobiles, groomed trails and great meadows to play in. Longest season - November till the first of May.
Lofty Peaks Snowmobile Rentals & Tours Official Website
Free 10% Off Coupon



Snowmobile Adventures at Thousand Peaks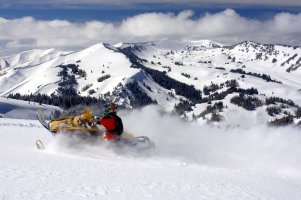 Ranked #1 on Trip Advisor. - Utah's Largest Private Ranch ( 60,000 acres ) with Highest tours (11,000') and Most snow (30') - "Snowmobile of the Year" Ski-doos, easiest to ride...only we've got them! Unbeatable Adventure!
Snowmobile Adventures at Thousand Peaks - Official Website / Free $15.00 Off Coupon






Your Salt Lake Ski Vacation Starts Here!


Topics Covered...




Utah Ski Resorts

Ski Schools, Learn To Ski & Snowboard

Length of Season, Opening & Closing Dates

Discount Lift Tickets

Where To Rent Skis, Snowboards & Gear

New Ski & Snowboard Equipment - Utah Ski Shops

Alta & Snowbirds Ski Report & Snow Totals

Utah Canyon Closure Warnings Emailed or Text To You Free!


Salt Lake City Lodging Options




Alta Ski Resort Lodging

Snowbird Resort Lodging

Brighton & Solitude Ski Lodging

Salt Lake Ski Lodging Close to All 6 Resorts

Salt Lake City Vacation Rentals - Homes - Condos

Salt Lake City Hotels

Bed & Breakfast Lodging

The Warning Signs of Travel Fraud


Transportation




Shuttles & Transportation

Utah Car Rental Agencies

Driving Instructions From Salt Lake City's Airport To Park City & Utah's Ski Resorts

Shuttles, Ground Transportation From Salt Lake's Airport to Park City

Salt Lake International Airport Shuttles To Alta & Snowbird

Salt Lake City Airport Facts

Ski Bus to Alta & Snowbird Ski Resorts

Daily Ski Report & Snow Totals

Why Ski Utah? An Overview

Planning a Salt Lake City Ski Vacation



So Much To Do In Salt Lake!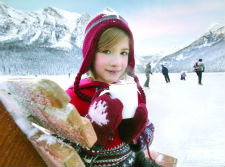 To See & Do




Ice Skating

Snowmobile Rentals and Tours Throughout Utah

Salt Lake's Travel Planner

Salt Lake's Dining Guide

Salt Lake City Bars - Nightlife

Taste of Salt Lake

Top Ranked Sports Bars

Sightseeing, Attractions Salt Lake

Shopping Salt Lake

Salt Lake's Olympic Oval

Ski in the Morning / Golf in the Afternoon


Park City Info




Park City Lodging, Vacation Rentals

Park City Hotels

Sundance Film Festival Lodging

Shuttles, Transportation to Park City

Discount Lift Ticket Info

Cross Country Ski Areas Throughout Utah

Discount Lodging Specials & Deals

Park City's Olympic Park

Park City Vacation Planner

Food Shopping & Baby Sitting

Park City Child Care

Park City Hot Air Balloons

Park City Sleigh Rides

Area Maps

Park City's Daily Ski Report & Snow Totals

Utah Canyon Closure Warnings Emailed or Text To You Free!



Free Utah Travel Coupons, Specials, Deals

New & Used Ski Boot Locations

Salt Lake Ski Shops

Email the Ski Salt Lake Team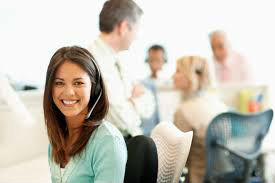 Welcome to Ski Salt Lake's Vacation Planner for 2019

Providing the planning tools to make your ski vacation a seamless and unforgettable experience. Up-to-date information on our ski resorts, hotels, lodging rentals, discount lift tickets, insider tips and so much more.


Imagine skiing endless untracked powder snow. To me, it feels peaceful and gentle, sort of like floating. It's quiet - except for the 'Wows' and various screams of joy around you. Take the leap, love the journey, Ski Salt Lake!



Ski Salt Lake's Official Winter Vacation Planner
Salt Lake City, Utah 84106
© Copyright 1998 - 2019. All rights reserved.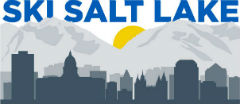 Views