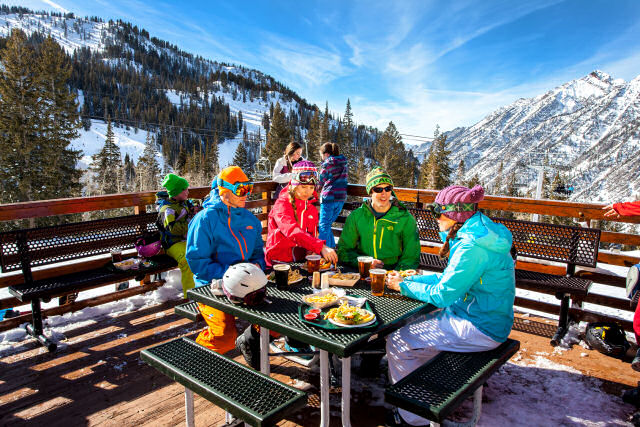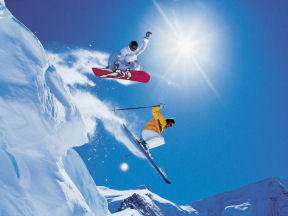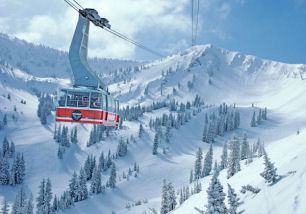 Take the Ski Bus to Utah's Ski Resorts
Where to Get the Ski Bus to take you to Salt Lake's Ski Resorts?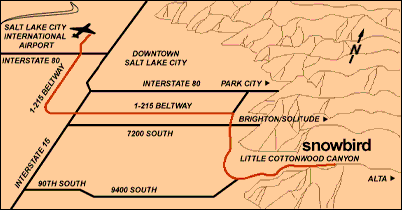 The UTA, Utah Transit Authority, starts full ski bus service to Alta, Brighton, Snowbird and Solitude ski resorts in December... Utah Ski Buses serve resorts in Salt Lake and Utah Counties' canyons. Regular ski bus service to resorts in Big and Little Cottonwood canyons, including Alta, Brighton, Snowbird and Solitude began. The UTA also begin service to Sundance Ski Resort in Utah County. Be advised, after a fresh dumping of powder, a beautiful sunny day, a holiday, spring-break, etc., expect crowded buses and the possibility of longer than usual wait times.


Significant Improvements are on tap for UTA ski bus service to Alta, Brighton, Snowbird and Solitude resorts.

The new service will run all day, with 15-minute frequency during peak hours, and provide increased parking capacity at multiple parking lots served by ski bus routes. In addition, the new service features improved connections to TRAX and FrontRunner, and Route 200, providing frequent all-day access to people from downtown and throughout the region.

Route Connections
Route connections in Salt Lake County may be made from downtown Salt Lake City and the University of Utah, and at TRAX stations and park and ride lots.


See Schedule

In Utah County, riders can board the ski bus to Sundance resort at park and ride lots located in Orem and Provo.

Utah Ski Bus fare is $4.50 each way. Reduced fares $2.25 are available for seniors and other reduced-fare eligible customers.


Station Address, Lines

EXAMPLES - WEEKDAYS & SATURDAYS FROM DOWNTOWN SALT LAKE To SNOWBIRD & ALTA.....
Route 951...
8:53 at 400 South and 300 West
9:01 at 200 South and West Temple
9:07 at 600 South and 200 West
You'll be up at Snowbird around 10:03 or Alta around 10:19 am

See Schedule

ANOTHER EXAMPLE - From Midvale ( Mid-Valley )
Weekdays to Snowbird & Alta Ski Reorts
Route 990, 7200 South TRAX Station TO SNOWBIRD / ALTA
13 Buses daily going up with the first one starting at 5:15am.
The 8am bus will get you up to the resorts in about an hour.
There are 5 additional pick-up stops along the way like Fort Union ( 7200 So. ) and 1300 East or Fort Union and 2000 East.
You can get on at any of these stops but you risk the possibility of the bus being full and then having to wait for the next bus.
There is Saturday, Sunday & Holiday Service.


UTA's Official Website, Utah Ski Buses - View Schedules.





Discount Lodging Specials & Coupons... Save $$$ - Free Discounts



Your Salt Lake Ski Vacation Starts Here! Topics Covered...




Utah Ski Resorts

Ski Schools, Learn To Ski & Snowboard

Length of Season, Opening & Closing Dates

Discount Lift Tickets

Where To Rent Skis, Snowboards & Gear

New Ski & Snowboard Equiptment - Utah Ski Shops

Alta & Snowbirds Ski Report & Snow Totals

Utah Canyon Closure Warnings Emailed or Text To You Free!


Salt Lake City Lodging Options




Alta Ski Resort Lodging

Snowbird Resort Lodging

Brighton & Solitude Ski Lodging

Salt Lake Ski Lodging Close to All 6 Resorts

Salt Lake City Vacation Rentals - Homes - Condos

Salt Lake City Hotels

Bed & Breakfast Lodging

The Warning Signs of Travel Fraud


Transportation




Shuttles & Transportation

Utah Car Rental Agencies

Driving Instructions From Salt Lake City's Airport To Park City & Utah's Ski Resorts

Shuttles, Ground Transportation From Salt Lake's Airport to Park City

Salt Lake International Airport Shuttles To Alta & Snowbird

Salt Lake City Airport Facts

Ski Bus to Alta & Snowbird Ski Resorts

Daily Ski Report & Snow Totals

Why Ski Utah? An Overview

Planning a Salt Lake City Ski Vacation



So Much To Do In Salt Lake!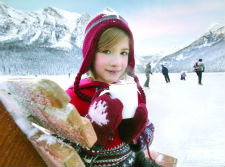 To See & Do




Ice Skating

Snowmobile Rentals and Tours Throughout Utah

Salt Lake's Travel Planner

Salt Lake's Dining Guide

Salt Lake City Bars - Nightlife

Taste of Salt Lake

Top Ranked Sports Bars

Sightseeing, Attractions Salt Lake

Shopping Salt Lake

Salt Lake's Olympic Oval

Ski in the Morning / Golf in the Afternoon


Park City Info




Park City Lodging, Vacation Rentals

Park City Hotels

Sundance Film Festival Lodging

Shuttles, Transportation to Park City

Discount Lift Ticket Info

Cross Country Ski Areas Throughout Utah

Discount Lodging Specials & Deals

Park City's Olympic Park

Park City Vacation Planner

Food Shopping & Baby Sitting

Park City Child Care

Park City Hot Air Balloons

Park City Sleigh Rides

Area Maps

Park City's Daily Ski Report & Snow Totals

Utah Canyon Closure Warnings Emailed or Text To You Free!



Free Utah Travel Coupons, Specials, Deals

New & Used Ski Boot Locations

Receive Notifications about Lodging Deals,
Our Member's Offers, Restaurant Specials & More - On Facebook...

Email the Ski Salt Lake Team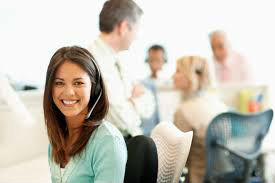 Welcome to Ski Salt Lake's Vacation Planner for 2018

Providing the planning tools to make your ski vacation a seamless and unforgettable experience. Up-to-date information on our ski resorts, hotels, lodging rentals, discount lift tickets, insider tips and so much more.


Imagine skiing endless untracked powder snow. To me, it feels peaceful and gentle, sort of like floating. It's quiet - except for the 'Wows' and various screams of joy around you. Take the leap, love the journey, Ski Salt Lake!



Ski Salt Lake's Official Winter Vacation Planner
Salt Lake City, Utah 84106
© Copyright 1998 - 2018. All rights reserved.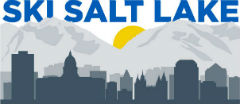 Views